Long time i never update. Malaz nak update. Blog pun mati. HAHAHA!
I is at school ahhhhhh! Have fishball thingy. It's science. Maybe cooking Tom Yam Fishball. Wuuuuuui! Sedap kan? K, merepek! Finish at 4pm. Now i with Emy, Wanee and Khadijah. Sambil tunggu, pergi library main comp. Hahahah! Perangai budak budak kan? IKR~~~~ Ahhhhh! Until here lah. Malaz nak type lagi. Byebye! Takcare. CIAAAAAAAAAAAAAAAO!
Love you all! Mwaaaah! <3<3<3
I wanna post this to you
my babygirl

♥

,
Girl, you're everything to me. Dose'nt mean we are girl we are lesbo.
I really don't want to fight with you. This is what happen. Our relaionship all gone. I don't want you to be my enemy. You think i love to fight with you b? Hell no!
We are fight about your ex-boyfriend. I'm so dumb. Contacting silentlly. Wth ~
Now i know who i am. I so stupid doing this. I tell thru here caaaaan? Maybe monday i never meet. I have dance pract. Your ex whispered at my ears, i love you. Inside my heart, i was like wth? Nasib baik dah delete text. Kalau tidak i dah tujok you. But nevermind. You nak percaya ke tak. Tu you pe pasal. You punya bradder kan? Okkkkkkkkkk ~ I nak puas kan haty you. I tak nak layan dia lagi. I ada kawan yang boleh dilayani. :') I nak dia? Sheeesh! Jangan harap i nak. You macam tak kenal i je. Hanya satu i nak. Please! Don't get me wrong. Ni antara i dengan you. Sekarang hal ni dah big. How? I cried about this. Tak sedar diri eh? I tahu. :') I'm getting my new life soon. I irritated? I keep calling and text him? Because i'm damn bored. Haiyaaaaa! I don't even love him. Waste my time man! Let's settle this on Monday. I only want you and me. Under your block bay. Noone else. Please. :(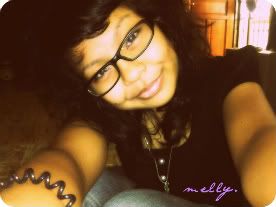 AmelinaMelly♥


Short & simple will do. I, AmelinaMelly. Sweet fourteen, 22 September. Single and unavailable. I'm not prefect as yu think. I'm friendly. ♥ -Someone I love. Enjoy reading :D



Go clubs


Tongue piercing.


Smiley piercing.


Overnights


Last long with boyfriend.


Bestfriend Forever.




ShoutMix chat widget


NanaaMary♥
MiraKateqq♥
NanaaKe'Ai♥
NurulEstella♥
LynnElmo♥
YuyunBarney♥
DyyanaDeluna♥


January 2011 February 2011 March 2011